Your roof plays a very important role in keeping your home safe from the weather and debris that could fall onto your house. It's therefore essential to keep your roof in very good condition or water could leak into your home. Roof repair, maintenance, and replacement aren't typically something a homeowner should DIY, however, so you'll need to find a professional to take care of your roofing needs.
Before you hire a roofing contractor to work on your roof, there are a few things you should keep in mind.
Consideration #1
Is the Roofing Contractor Licensed?
In Florida, any contractor who wants to work on a roof is required by the Florida Department of Business and Professional Regulation to have a license. Any roofer without a proper license isn't qualified in Florida to work on your roof. The first thing you should do is make sure that the roofing contractor you want to hire is already licensed to work in your area.
How Does a Roofer Get a License?
In Florida, roofers must prove experience and education in roofing as well as pass a test to get a license.
What Happens if a Roofing Contractor Isn't Licensed?
Without a license, a roofing contractor isn't allowed to work on your roof. An unlicensed contractor may be running a roofing scam. Additionally, if an injury occurred on your property with an unlicensed contractor, you as the homeowner would be financially responsible.
Consideration #2
Does the Roofing Contractor Have Insurance?
It's also essential to check for insurance. Any contractor with a license should also have insurance, but it's a good idea to check just to be sure. This will not only protect the roofers but also you as the homeowner.
Why Does a Roofer Need Insurance?
In Florida, having insurance is a required part of getting a roofing license.
What Happens if a Roofer Doesn't Have Insurance?
If your roofing contractor doesn't have insurance, then any injuries or damage to your property would have to be covered under your homeowners' insurance instead of the contractor's insurance. This could result in you having to pay a deductible or even having your insurance rates rise.
Consideration #3
Will the Roofer Handle the Permits for You?
Be wary of a roofing contractor that makes you handle the process of applying for necessary permits. Applying for permits is a standard service that legitimate roofing contractors offer. However, some roofers try to leave this responsibility to the homeowner instead, which should be a red flag.
Why Should Roofers Handle the Permits?
A roofing contractor is already more familiar with the necessary permits and the application process.
What Happens if a Roofing Contractor Won't Apply for the Permits?
Whoever applies for the permits is liable if something goes wrong with the permit process. For example, if you have the wrong permit, that could delay the project or cause some of it to be redone, which could be costly. While some roofers want this responsibility to be on the homeowner, it's standard practice for the roofers to handle this.
Consideration #4
Does the Contractor Have a Website and a Physical Address?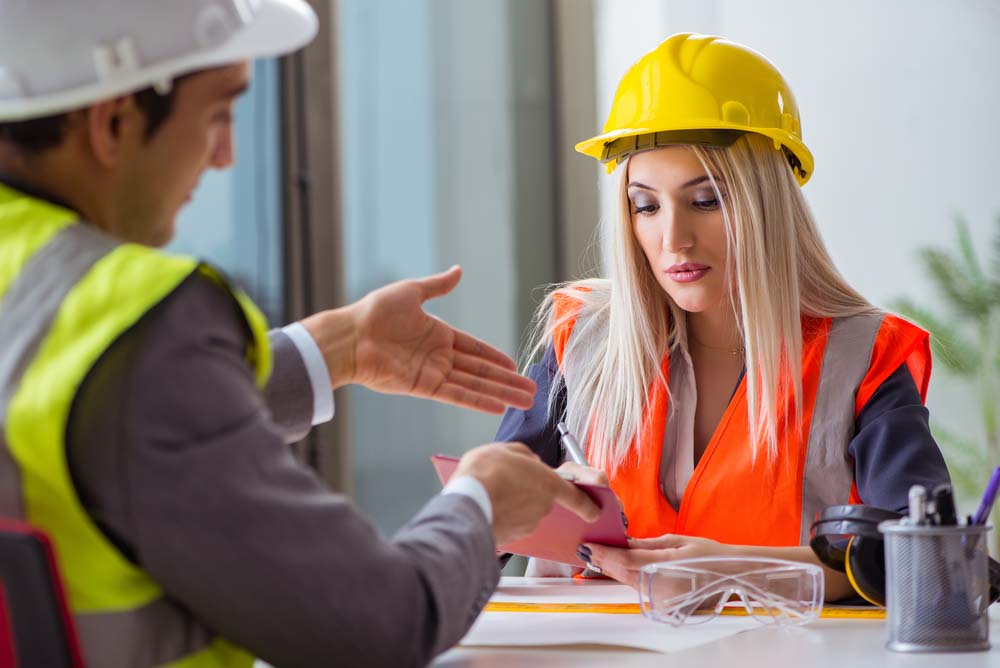 Before you hire someone to work on your roof, make sure that they have both a website and a physical address. Because both of these things cost money to maintain, they're a sign of an established business. They also allow you to get in touch with them more easily if you need something when they're not at your home.
Why Should Roofers Have a Website?
Not having a website is typically a sign of a roofing scam.
What Happens if a Roofer Doesn't Have a Website or Physical Location?
If a roofing contractor doesn't have a physical location, then there's nowhere for you to stop by if you need something. If they don't have a website, you can't read reviews or see more details about their services.
Consideration #5
Can You Read Reviews of the Roofing Contractor?
It's always a good idea to read reviews of anyone you're thinking about hiring to work on your roof. Reading reviews can tell you a lot about the experiences of others working with that contractor and can let you know in advance if there is anything to watch out for or if you should seek out another contractor.
Why Are Reviews Better than References?
If you read reviews, you'll see both good and bad but references are more likely to be only good because they're selected by the contractor.
What Happens If You Can't Read Reviews?
It's possible that nothing will happen, but you could also miss a major red flag regarding a contractor. No reviews could be a sign of a scam or it could mean the contractor is new to the business.
Consideration #6
How Does the Roofing Contractor's Estimate Compare to Others?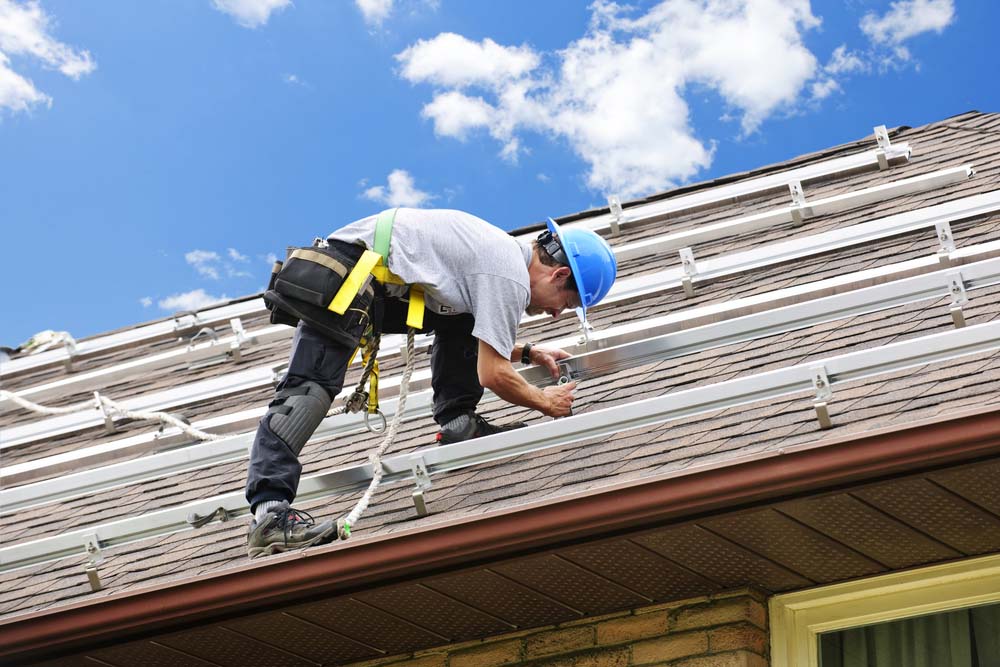 It's important to shop around before you settle on a contractor. Make sure to get multiple estimates. Angie's List recommends comparing at least three. It's important that each estimate be detailed and that the contractor is able to explain clearly to you what the project would entail.
Should You Accept the Lowest Price?
If a roofing contractor's pricing seems too good to be true, it most likely is. Too low of a price can be a sign of a scam.
Should You Check for a Warranty?
Another thing you should consider when comparing estimates is whether the contractor offers a warranty and for how long. Offering no warranty at all is typically a red flag. Contractors should be willing to guarantee not only the quality of their work but also the quality of the materials used on your roof.
Need Roofing Services?
Contact us for a no-obligation quote